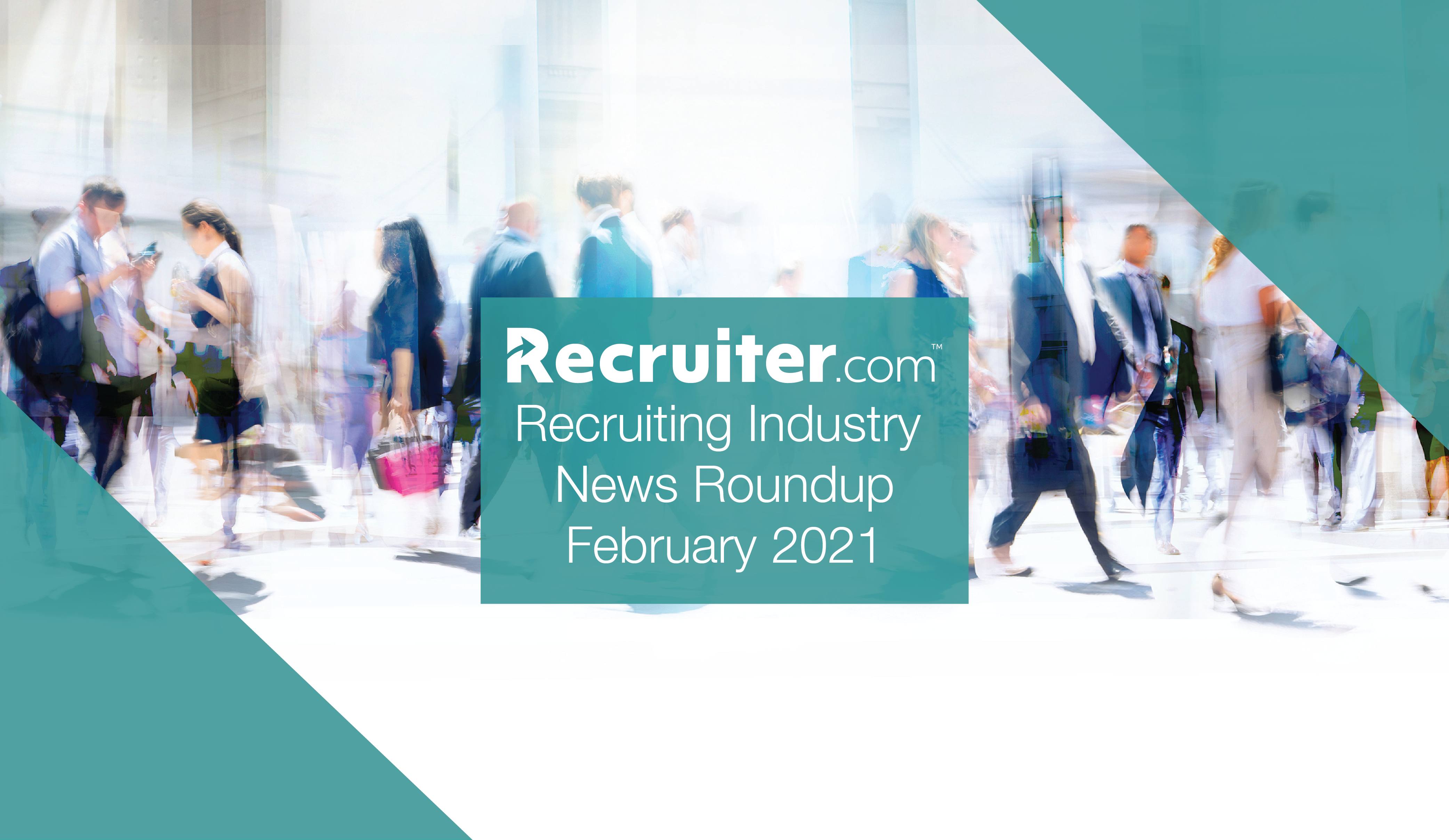 Welcome to Recruiter Roundup, where we take a monthly look at the most exciting recruiting and HR industry news.
What's New at Recruiter.com
Recruiter.com acquired Scouted.io, a venture-capital-backed tech startup focused on unlocking human potential by developing deep insights into candidates using video screening and AI-based scoring algorithms. Building on the acquisition, we launched Scouted by Recruiter.com, a subscription service for curated talent that provides diverse pipelines of high-quality talent on a weekly basis, saving hiring teams tens of hours in the applicant sourcing and screening stage. Learn more about Scouted by Recruiter.com here.
Recruiter.com also extends a warm welcome to the eight new team members who have joined the Recruiter.com family as part of the Scouted acquisition!
We rolled out a new incentive program for recruiters in our network: Earn $200 every time a candidate completes an interview. Take advantage of the program by joining our network today.
We launched a new partner program for Recruiter.com Video, enabling our network of over 27,000 small and independent recruiters to benefit from the transformation of the recruiting industry into a video-first process. More details here.

We

announced a new marketplace partnership with Fundomate, a leading provider of turnkey business funding solutions, to bring automated business funding to our US-based partner companies. More on that here.
Our CEO and Chairman Evan Sohn made his monthly appearance on CNBC to discuss the Recruiter Index results for January 2021. See what Sohn had to say about the state of the job market below:
Recruiting Industry Investments / M&A Activity
Must-Read Reports
ManpowerGroup surveyed 26,000+ employers across 40 countries to track the effects of COVID-19 on digitization and skills. (source)
Glassdoor releases its 50 Best Jobs in America list, in which software engineers seem to dominate. (source)
New survey from The Manifest finds COVID-19 isn't keeping small business owners down, with 51 percent of US small businesses signaling their intent to hire new employees this year. (source)
SeniorLiving.Org finds older workers suffered 26 percent of all job losses in 2020. (source)
Worried about convincing your employees to take the COVID-19 vaccine? Research from Blackhawk Network finds monetary incentives could go a long way in winning over reluctant workers. (source)
COVID-19 has made office hygiene a top priority for employees, with 60 percent expressing they'd be willing to take a pay cut in exchange for a healthier work environment. (source)
PayScale's

2021 Compensation Best Practices Report finds raises declined in 2020, and the trend is likely to continue in 2021.

(source)
Demand for talent in the skilled trades grew rapidly throughout 2020, according to an analysis from PeopleReady. (source)
The US ranks dead last among developed countries for worker benefits, according to new research by Zenefits. (source)
Company News
Legal/Regulatory News:
For a two-week period, only small businesses with fewer than 20 employees will be allowed to apply for Paycheck Protection Program loans. The move comes following public outcry that prior loans were snapped up by large organizations that may not have needed them as much. The exclusive window opens Wednesday, February 24. (source)
Are you interested in having your company featured in this recruiting industry report? Send an email to our editor, matthew@recruiter.com, with your company's news or announcements. Our regular publication, RecruiterToday, also features thought leadership from recruiting and talent acquisition professionals and accepts content contributions.