We've been so busy here at Recruiter.com that it's been hard to keep up with it all! We're working on more projects than ever and having a fantastic end to the year. We hope that you, too, are closing out the year successfully and enjoying the holiday season after what has undoubtedly been a challenging and transformative year for us all.

Here are some highlights from the past few weeks:

Recruiter.com Platform Updates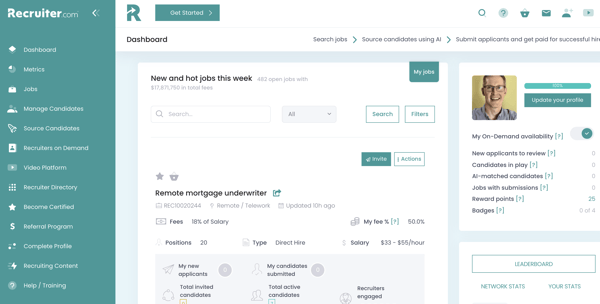 Just this past Friday, we launched major updates to the Recruiter Platform. For a detailed description, see last week's longer post all about the new design and features. This update was more than just window dressing, although the windows do look a lot prettier; we now use a completely different server infrastructure for much better performance. This launch was focused on making the platform responsive, easy to use, intuitive, and engaging. We took a lot of feedback from the recruiting community into consideration and hope you agree that the result was worth the effort. There are new ways to surface your achievements, see all the activity within the recruiter network, and update your availability. We have even begun incorporating our new Recruiter.com Video product into the platform — which leads us to ...
Recruiter.com Video Launch
With Recruiter.com Video, you can now easily accept and review video submissions from candidates! We were very excited to launch our video platform, and hearing back from our community of users has been so helpful. So many people are working fully remotely now or simply accelerating the interview process using video. That means it's a great time to incorporate video into your recruiting process. We were using video at Recruiter.com for one of our larger clients and saw a dramatic reduction in time-to-hire; in some cases, our client decided to eliminate phone screening altogether, essentially moving to final interviews straight from candidates' videos. To bolster our product launch, we were also proud to add Jennifer Goodfriend to our team as VP and General Manager of Platforms. To learn more about Recruiter.com Video, check out the video above or email info@recruiter.com.
Recruiter Index & Reporting on CNBC
Since the start of the COVID-19 pandemic eight months ago, we've been tracking sentiment in our community of recruiters. Each month, we publish our findings in the Recruiter Index, a report on how recruiters feel about the job market. It's been a highly accurate tool for understanding hiring demand and job market trends. We've also been presenting the findings on CNBC each month; here is last month's CNBC segment with Kelly Evans. Above, you can watch our in-depth Zoom discussion of the November results. Be sure to join next month's conference in January!
Discussing Recruiter.com
Recruiter.com on the Money Report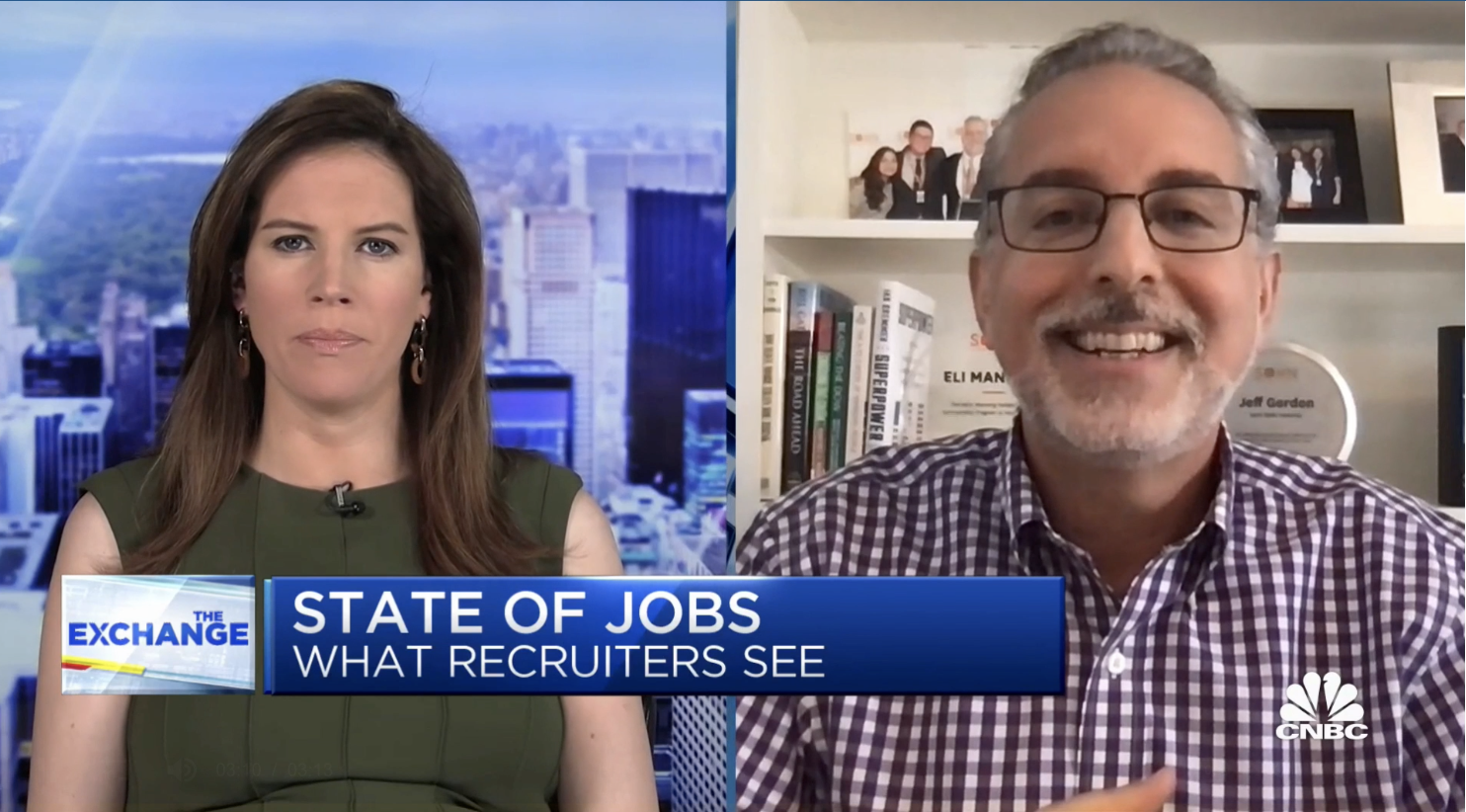 Recruiter.com CEO on CNBC (click image to watch)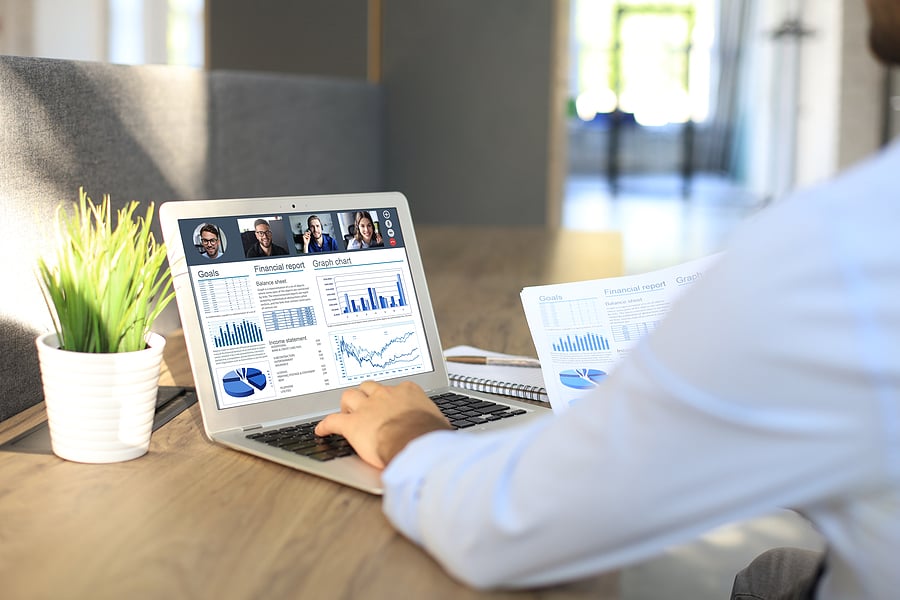 Coming Up: Recruiter.com will be presenting at the LD Micro conference. It's virtual and free, so be sure to attend if you can. We are on Monday, the 14th, at 11am EST. Please see this post for details on the conference.
Recruiting Community

Our network of recruiters continues to grow rapidly! We surpassed 27,500 recruiters in our community in November. More importantly, we've had the pleasure of speaking with so many recruiters in demos, intake calls, webinars, and friendly chats. In a year that has challenged recruiters so much, the industry has responded with flexibility and incredible optimism. We've been especially interested to hear how recruiters are adapting their recruiting practices to remote environments and shifting into new areas of growth. In a world of endless Zoom calls, video has certainly been top of mind, and we've been discussing how our new video platform can make an impact. Recruiter's general outlook on the world as we hit the end of the year: Optimistic for a strong hiring rebound 90 days out as we head into the spring of 2021. The people who make up the recruiting industry have once again proven to be adaptable, resilient, and positive in the face of change and uncertainty.
Diving Into Podcasts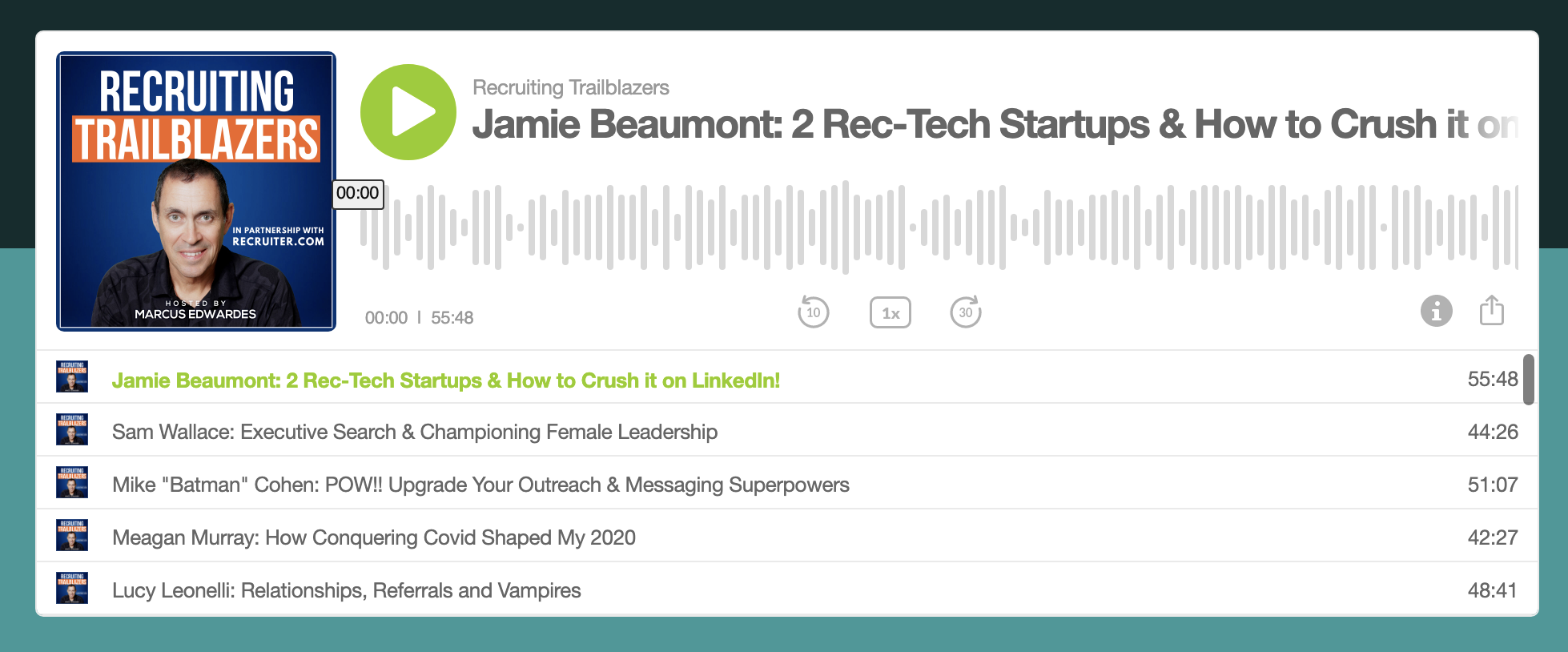 We are proud to dive into the world of podcasts with a fantastic new partner, Marcus Edwardes. Marcus runs Recruiting Trailblazers, an insightful podcast that brings the world of recruiting into focus. His guests include recruiting innovators of all types, from corporate talent acquisition execs to recruiting and staffing firm owners and recruiting tech founders. I personally enjoy how Marcus and his guests bring many different types of thinking and a variety of experiences to bear on the challenges of recruiting and hiring. Recruiter.com is now the primary sponsor of the podcast, and we look forward to reaching more recruiting practitioners and lifting up the voice of the industry. To subscribe, please check out the recruiting podcast page here. Enjoy!
New Recruiting Research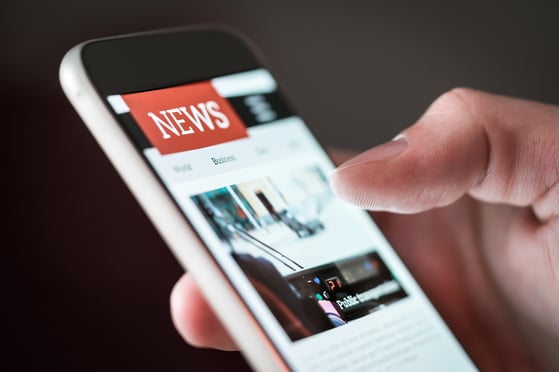 Recruiter.com publishes daily content on the world of hiring, work, recruiting, and career best practices, as well as our research and data. Here are a few trending articles and some of our latest research:
Recruiter.com helps employers across the country recruit talent faster, using our AI-powered hiring platform, virtual teams of recruiters, and video technology. Please learn more about Recruiter.com and contact us if you are interested in getting involved.