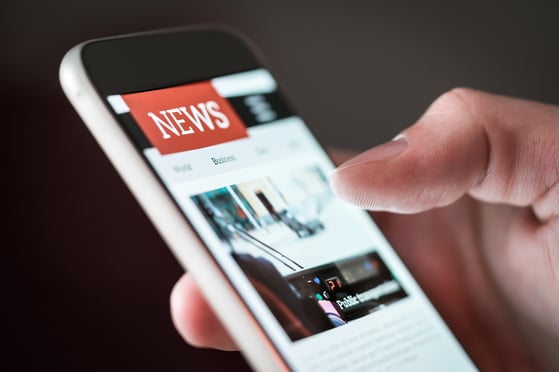 Welcome to Recruiter Roundup, a monthly look at the most exciting recruiting and HR industry news.
The optimism we saw in last month's roundup shows no signs of slowing down. Hunt Scanlon reports that more and more recruiting firms are creating more durable revenue streams with higher margins by branching out into digital platforms. Meanwhile, a string of high-value mergers and acquisitions — including the combination of Ultimate Software and Kronos Incorporated into a single $22 billion conglomerate — shows ongoing levels of robust activity in a thriving industry.
To keep up with the latest at our own company, Recruiter.com, please see our latest company update. For more news, read the full roundup below.
Recruiting Industry Investments / M&A Activity:
German HR Platform Personio Raises $75 Million Series C at a $500 Million Valuation
Gilman Partners Acquires Leadership Development Program From Talent Consulting Firm NVR
Diversified Search Acquires Storbeck Search & Associates
WorkJam Announces Acquisition of On-Demand Staffing Platform Forge
Instructure Reaches Tentative Agreement to Be Acquired by Thoma Bravo
EmployStream Closes $7 Million in Series B Funding
Remote Job Platform Instant Teams Raises $1.5 Million
OnShift, Inc., Acquires Talent Acquisition Software Provider Avesta Systems, Inc.
Talent Management Leader Corvirtus Announces Acquisition
Ultimate Software Enters Merger to Create Company Valued at $22 Billion
Must-Read Reports:
Is Technology All You Need to Recruit Gen. Z? Think Again Says New Research from Alexander Mann Solutions
US Business Leaders Develop Bipartisan Plan for Pro-Growth Immigration Reform
1 in 4 Companies Say Social Media Is Least Effective Recruiting Strategy, Highlighting the Need for Targeted Campaigns
Cielo and Josh Bersin Launch Multipart Guide to the Future of Talent Acquisition
The Recruiting Sector Is Creating Durable Revenue Streams, With Higher Margins
Company News:
IPsoft Introduces the World's First Marketplace for Digital Employees
World Congress Appoints New CEO, Benny DiCecca
Cowen Partners Establishes New Venture Fund
AspireHR Announces New CEO and Director
Personalysis Announces Adrienne McDunn as New President/CEO
CareerBuilder Launches SocialReferral in US to Enhance and Modernize Recruitment Process
Government, Cyber, and Security Expert Pete Metzger Joins ZRG
AllyO Announces Record 3.3x Revenue Growth in 2019
Bench International Opens Office in San Diego
Upcoming Events:
IAMPHENOM — March 3-5, Philadelphia
HR Transform — March 23-25, Las Vegas
FutureComms 2020 — April 29-30, New York City
Workhuman Live — May 11-14, San Antonio
Engage Austin — June 17-19, Austin
Are you interested in having your company featured in this recruiting industry report? Send an email to our Editor, matthew@recruiter.com, with your company's news or announcements. Our regular publication, RecruiterToday, also features thought leadership from recruiting and talent acquisition professionals and accepts content contributions.