February is well under way and we're off to a great start to the year! As a company, we want to share very frequent updates about our progress as a community of recruiting professionals and as a technology business changing the way recruiting is done. Here are some very recent highlights and developments for Recruiter.com, as of mid-February, 2020.
Client Successes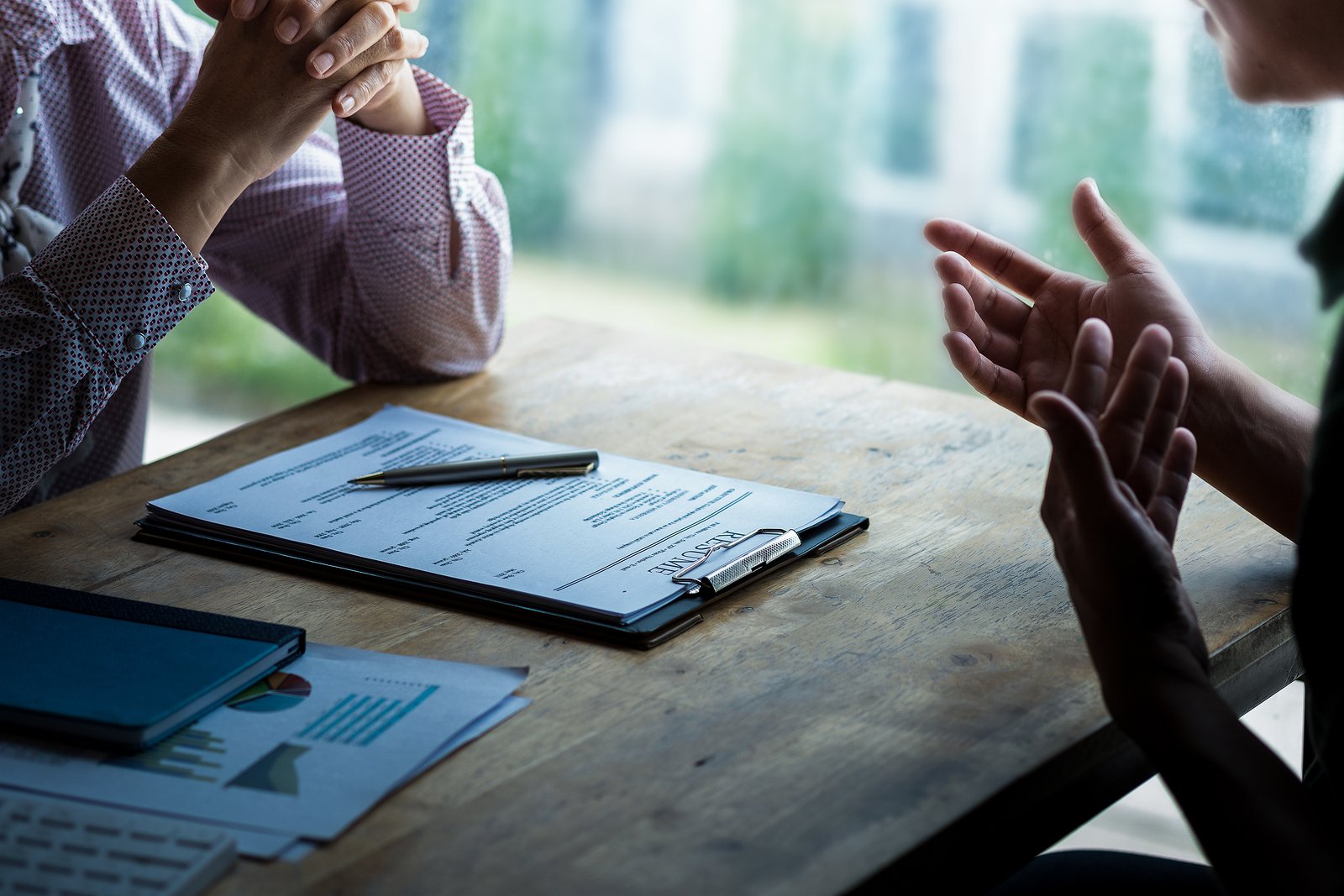 We reported on the success with a communication technology company where we recruited and placed about 40 people in less than 10 weeks.
We also published a case study demonstrating the rapid turnaround of recruiting specialized civil engineering roles.
We went live with 3 new large accounts in January, including a large hospital network, an advanced manufacturer, and a leading beverage company.
Our Network of Recruiters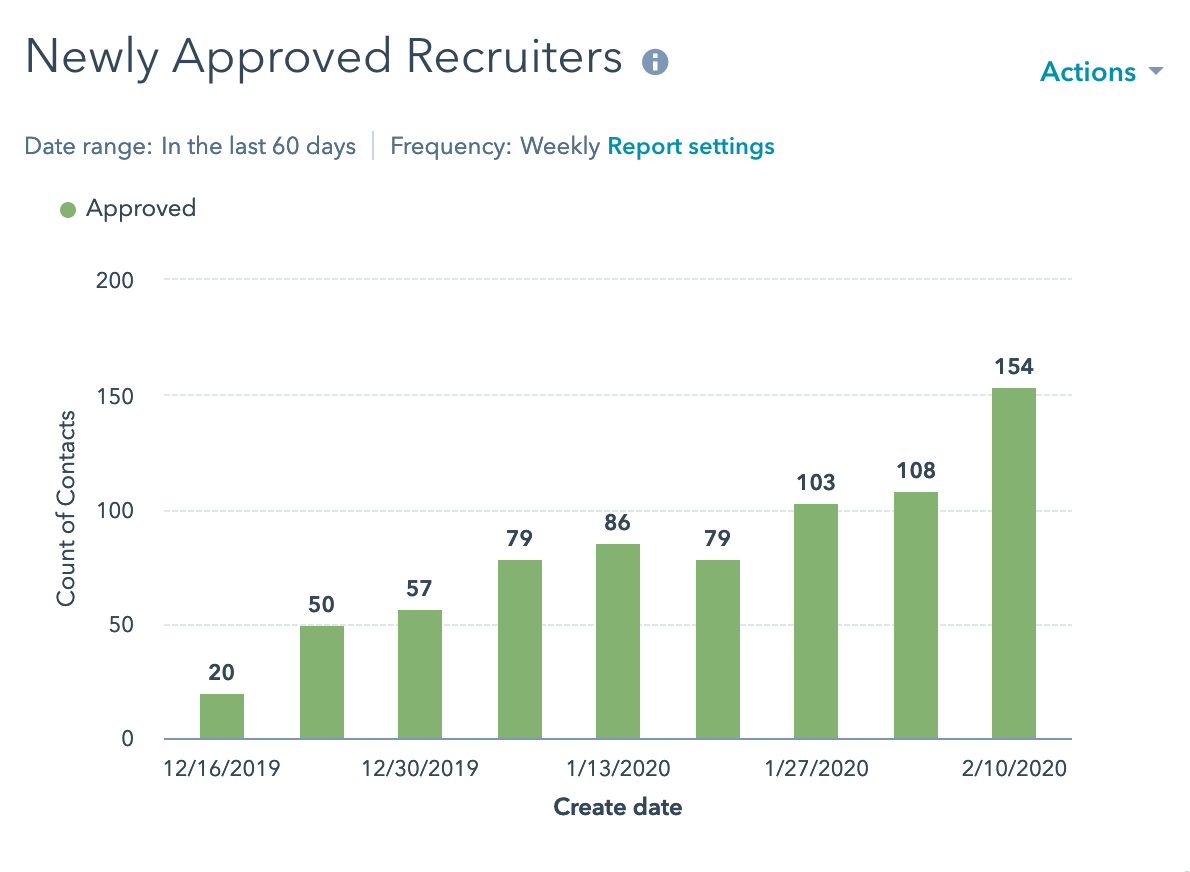 We're seeing excellent growth in our network of independent recruiters. As you can see from the graph above, as we move through February, growth in our recruiter network is accelerating. This is really exciting to see! We're attributing this faster growth to a few things, including increased referrals from current recruiters, successful efforts from our newly augmented internal recruiter engagement team, and initiatives that we put in place for specific verticals, including in particular, our healthcare recruiting network.
Launched New Solution - Recruiters on Demand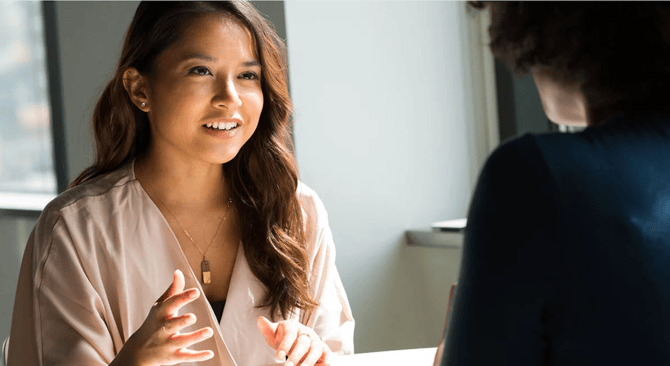 After initial success with a client of our ours for about a year now, we launched a new recruiting solution called Recruiters on Demand. This new recruiting solution allows any employer to easily add a recruiter or two to their team of recruiters to get them through a period of high demand for hiring. If you're an employer and want to grow your team efficiently, please let us know.
We are very excited to offer this solution also as additional career opportunities for members of our recruiting community and network. We will be rolling out a further platform update within the next couple of weeks that will allow our recruiter users to "raise their hand" for project-based recruiting opportunities and specify their availability. Keep an eye out for that!
Recruiter Software Platform Updates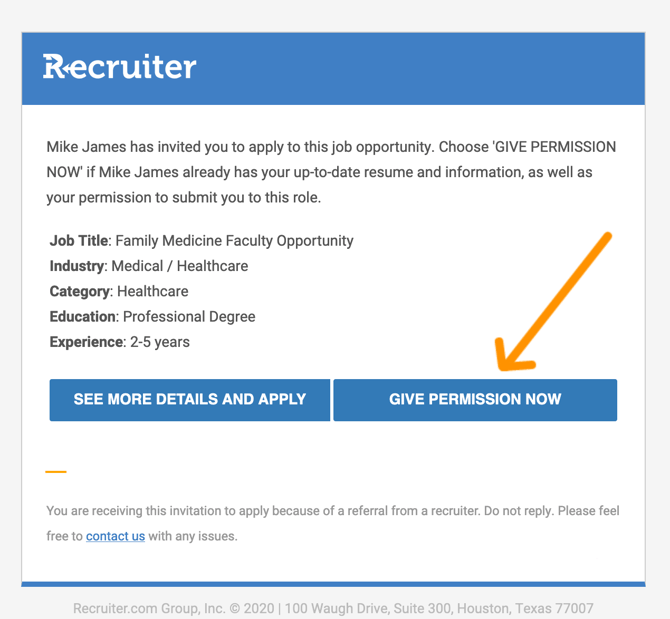 We rolled out two successive updates of the Recruiter.com Job Market platform for our recruiters that changed the way that recruiters share jobs and submit candidates. This represents a major upgrade to the system and hopefully is valuable to both recruiters and our employer clients.
Sharing jobs: Recruiters can now share jobs broadly with their own private databases and networks, by simply sharing links to job descriptions. Since many professional recruiters use their own candidate tracking systems and many use LinkedIn and other social media, this was an important change to help recruiters communicate with their candidates.
Submitting candidates: All finalized candidate submissions are "permission-based," meaning the candidates approval the recruiters submitting their candidacy to various positions. This most recent update also gave the candidates a "one-click" method for giving their permission to be submitted to a job by a recruiter. This should speed up the process and turnaround time for initial sourcing of candidates by recruiters.
Featured Recruiting Industry Research


Recruiter.com published a new report on the overall growth and business opportunities within the recruitment technology industry. This article can serve as a good introduction to the business and investment side of recruiting / TA tech companies, and there is a lot of meaty data for people who follow the industry. Here's a segment: "The environment for investment in recruiting and talent acquisition technology companies remains hot. The Starr Conspiracy's "2019 Work Tech Investments Report" cites 107 deals funded in recruiting and talent acquisition innovation, totaling approximately $2.2B. Advisory firm HRWins reports that in Q4 '19 talent acquisition grew to be the strongest investment category within the broader Human Resources technology sector... read the full post here.
Summary
Overall in February, our team at Recruiter.com has been focusing on building engagement and sharing frequent updates with recruiters while delivering strong results for our valued clients. We've had some strong results in terms of successful placements and the growth within the overall network of recruiters looks very promising. We are building our community concurrent with the ongoing development of our software platform, so the two go hand-in-hand. We thank you for keeping up with us and being a part of the journey.
Please feel free to learn more about Recruiter.com and contact us if you are interested in getting involved.