At Recruiter.com, we share frequent company updates about our progress as a community of recruiting professionals and as a technology platform business changing the way companies hire. We'll also share updates about our general business, for various stakeholders such as investors and partners. With that said, here is an update for this week from Recruiter.com, updated today (4/14/20).
Navigating through Coronavirus
COVID-19 or the Coronavirus is an issue of tremendous scale and human impact. Our hearts go out to everyone that has been affected by the virus and that are worrying about their loved ones. As a business, we want to first ensure the safety of our staff and partners, and then determine how we can best be of help. Our work environment lends itself very well to virtual environment and we already operate much of our business remotely, so our work should be entirely unaffected as we leverage our virtual environment for our staff.
Our first priority during this unprecedented time is the health and safety of our employees and community of clients, partners, and recruiters. We moved quickly to establish virtual operations, perform helpful outreach to our community, and focus on areas of hiring where we could make the most positive and meaningful impact, such as through our healthcare recruiting practice.
To assist its network of recruiters during this uncertain time and to take advantage of the virtual environment, Recruiter made its popular recruitment training program 100% free using code "LearnRecruiting". The Company grew its program by over 50%, bringing the current number of participants to 200 active learners who will be completing the program and becoming certified recruiters.
The Company also identified massive pockets of hiring amidst the quickly transforming job market and focused its client development efforts. To share this knowledge of the job market and hiring opportunities, Recruiter put together informational content on the top companies hiring now and created a webinar series for recruitment professionals on top areas of hiring demand.
Recruiter.com has been very agile and positive in responding to shifting client needs. Recent events related to COVID-19 have actually caused an uptick in our available open jobs due to our focus on areas of continued strong demand, such as healthcare, logistics, telecom, and financial services. Interestingly, during the most recent week, job listings on the platform were up 250%.
Company Updates and the Recruiter Network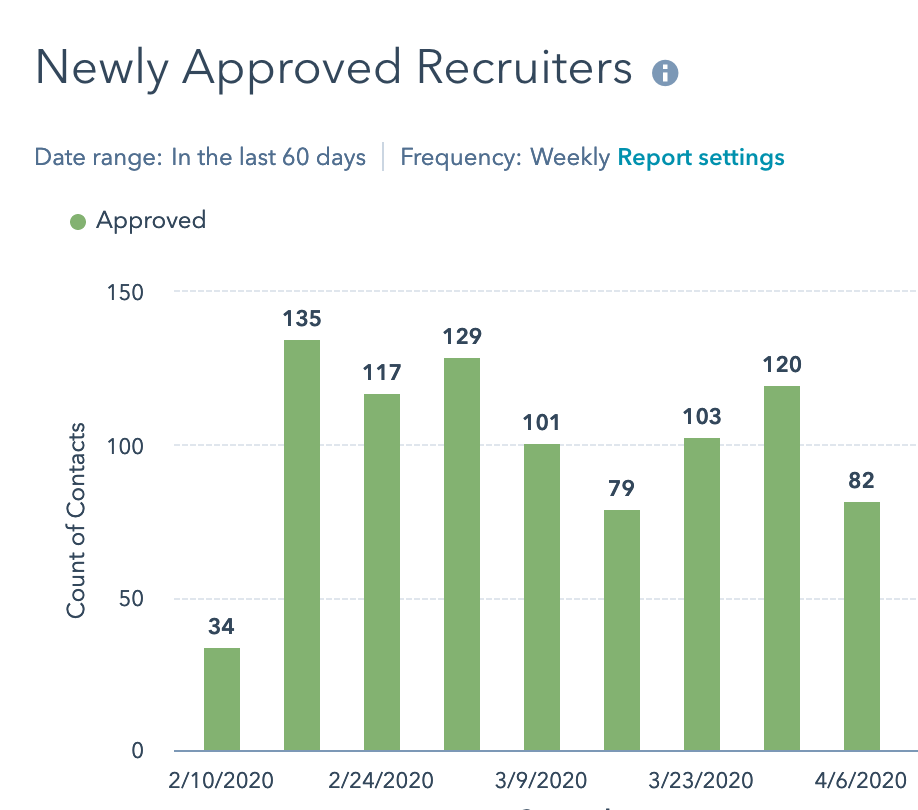 Our network of independent recruiters continues to grow rapidly. During the period of time when Coronavirus was just being recognized as being as serious as it is, we find a dip in new recruiters signing up. From internal submittal data and market trends, we feel that recruiters will accelerate their activity on the network, as there is a current scarcity of job opportunities with many regular clients.

Our team has been focused on identifying pockets of hiring and have opened a record number of jobs in the past three weeks. This is exciting to see and has opened up many new areas of hiring for us, including jobs in healthcare, finance, IT, and support.
We created a webinar series for recruitment professionals on top areas of hiring demand and created a program to attract commission-only sales agents to sell Recruiter.com recruiting solutions.
We are working with our auditors to complete our 2019 audit and 10-K, as announced in our recent press release. We also continue to reduce OpEx and optimize our business toward profitability considering the recent environment; recently, management reduced their salaries by 20%, and the company reduced headcount by about 15%.
Our ability to quickly focus the entire company on the areas of the economy that are expanding while leveraging a growing network of small and independent recruiters will result in RCRT emerging as a powerhouse in this new economy.
New Recruiting Research & Recruiter Index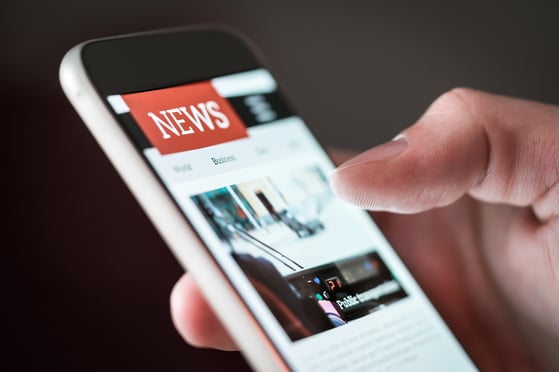 The global spread of COVID-19 is unlike anything the world has seen in more than a century. As countries around the world take steps to flatten the curve, people have seen their ways of life dramatically change almost overnight.
From how we get our groceries to what we do in our free time, everything is different now — and the job market is no exception. In fact, between the shift to remote work, the government-mandated closures of nonessential businesses, and the new realities of conducting business in a society of social distancing, the world of work has been fundamentally transformed.
But what is the extent of that transformation, and what kind of reverberating effects can we expect COVID-19 to have on the economy? When it comes to matters of the talent market, no one is more qualified to answer those questions than the recruiters, HR professionals, and talent acquisition leaders who are working on the front lines of the COVID-19-era job market.
That's why Recruiter.com launched the Recruiter Index® survey, an ongoing poll asking recruiting and hiring professionals for their insights into the job market today — and their predictions for the job market of tomorrow.
Review the results of the inaugural Recruiter Index report!
Please feel free to learn more about Recruiter.com and contact us if you are interested in getting involved.