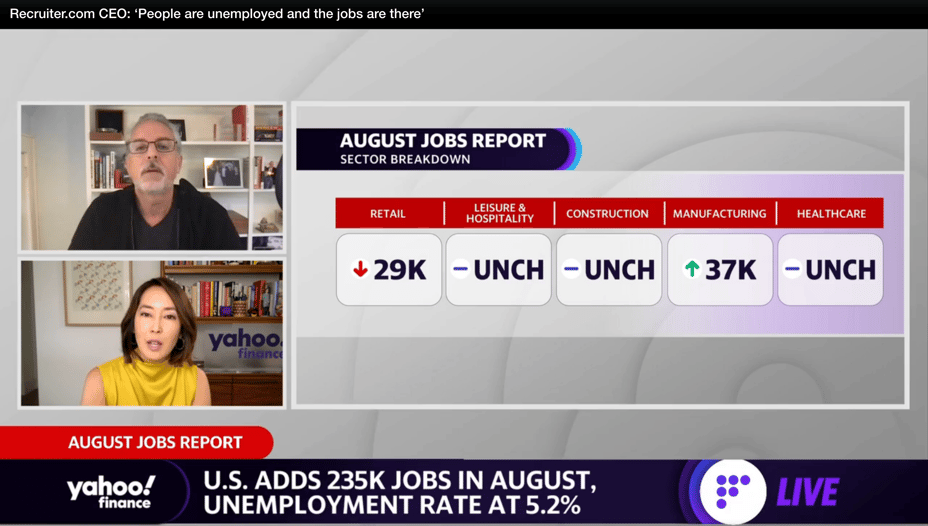 Evan Sohn, Recruiter.com (Nasdaq:RCRT) Chairman and CEO, sat down with Yahoo Finance on Friday, Sept 3, 2021, to discuss the August jobs report, hiring demand, and overall imbalance in the labor market.
View the full interview on Yahoo Finance
Sohn regularly appears on business media channels to discuss recruitment and job market trends. The Recruiter Index, Recruiter.com's survey of recruiting sentiment, is used as a gauge of hiring and employment demand. This month, the job market still leans towards workers, with candidates in high demand.
About Recruiter.com
Recruiter.com Group, Inc. (Nasdaq:RCRT) is an online hiring platform delivering on-demand recruiting technology and services to both large and small businesses. With AI and video technology, and the world's largest network of recruiters, Recruiter.com delivers on-tap recruiting that flexes with hiring needs. To learn more, visit https://www.recruiter.com.