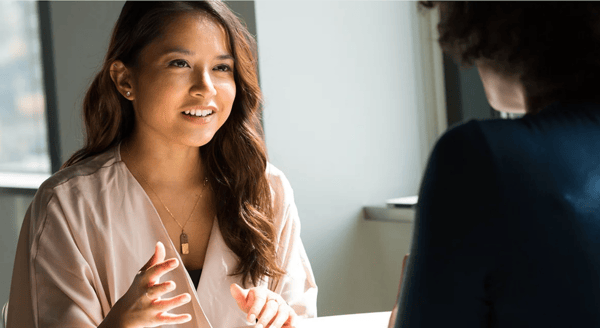 After initial success with an enterprise client of ours for about a year now, we're launching a new recruiting solution called Recruiters on Demand. This new service allows any employer to easily add a recruiter or two to their talent acquisition team to get them through a period of fast-growth and hiring.
Recruiters on Demand fits a growing need for businesses of all sizes. According to a recent report, Recruitment Process Outsourcing as a category is expected to reach 3.2 billion by 2023, growing at 21.13% between now and then. We're enthusiastic to enter such a rapidly expanding market and know that Recruiter.com is uniquely positioned to offer an outstanding solution.
We're also excited to offer this as yet another way for our professional recruiter members to participate in the Recruiter.com network and get placed with interesting, fast-growing employers. If your company wants to hire a recruiter, but is unsure about bringing on a full-time staff member, Recruiters on Demand is meant for you.
About Recruiters on Demand
Tap into the power of Recruiter.com's global network of over 20,000 independent recruiters. Recruiters on Demand gives you simple, flat monthly pricing with no success fees, which are the 15-25% of salary fees normally incurred by working with agency recruiters or through Recruiter.com's Job Market platform.

Virtual or on-site recruiters:
Recruiters on Demand gives you the flexibility to hire a recruiter to work with you at your office, or to contract a virtual recruiter from anywhere in the country. The Recruiter.com global network of recruiters allows you to pull from a diverse range of recruiting talent and accommodate most types of specific recruiting expertise needs.

Simple monthly delivery:
Recruiters on Demand gives you simple, flat monthly pricing with no success fees. It's a great way to support your existing team of recruiters or bring on your first recruiting resource without hiring staff recruiters.
Change any time:
Do your hiring needs change dramatically month by month? Recruiters on Demand gives you the flexibility to add to your team when you need it, and take resources off whenever you want. There are no long-term commitments. Easily flex your recruiting up and down depending on your hiring needs.

Set the schedule:
With Recruiters on Demand, you're in charge. Depending on your job requirement load, pick anything from one part-time recruiter to a whole dedicated team of recruiters. You set the number of recruiters and their level of involvement with your company.
Benefits of Using an On-Demand Recruiter
As a business, you have to be careful about optimizing your resources at every turn. Whether you're revving up one particularly important project or bringing in new talent across the board, there are techniques you can use to save money and be more effective.
Hiring new employees can cost your business a lot of time and money, but using a recruiter can connect you directly with the best-suited candidates. This is especially important for high volume hiring, such as at start-ups, which can suck up much-needed company resources; using a professional recruiter from Recruiter.com can make the whole process run smoothly. Some of the benefits of using an on-demand recruiter include:
Recruiters help you find the right person quickly for important jobs

Save money by not hiring full-time staff


Recruiters can help with sensitive open jobs


Market directly to your target professionals such as to competitors


Recruiters can have existing databases of potential hires

Recruiters are knowledge in the hiring process and can contribute to future improvements


Recruiters can pre-interview potential candidates and save time for hiring managers


Recruiters can protect your employer branding by ensuring a standard process
Learn More about Recruiters on Demand
Your on-demand recruiter will be able to ramp up quickly. They will be experienced professional recruiters, many with Recruiter.com's very own Recruiter Certification Program training or similar recruitment certifications and experience.
Recruiter.com's talent delivery team stays in touch with both you and the recruiter consistently, to ensure you are happy with the recruiting efforts. Reporting and metrics are available as well, so you're sure to be comfortable with the project.
Employers looking to bring on a monthly recruiting resource and recruiters open to new project opportunities, learn more about Recruiters on Demand and contact us today.