A Seat at the Table: Ways to Foster DEI in the Workplace
Recruiter.com is pleased to announce its upcoming webinar titled 'A Seat at the Table: Ways to Foster DEI in the Workplace' on Thursday, September, 29th at 1 pm EST.
The webinar will be in a panel format, hosted by Recruiter.com's Marketing Manager, Andrea Del Angel, and the Vice President of the Professional Diversity Network, Mike Hall. Panelists include Megan Bozzuto, President of the International Association of Women, Wanda Jackson, SVP of the National Urban League, and Simone Merritt, Human Resource Specialist at Black Women Talk Tech.
The panel will discuss how companies can better handle diversity, equity, and inclusion (DEI) in the workplace and how diverse thoughts, perspectives, and experiences can make each team member a value-add to your organization.
"It is vital to an organization's success to not only have these types of conversations around DEI initiatives but also for companies to "walk the walk" and constantly reassess their goals to make sure they are being met. DEI doesn't stop once a candidate is hired; companies need to make sure that their organizations are inclusive spaces where individuals are able to feel seen and heard," said Marketing Manager of Recruiter.com, Andrea Del Angel.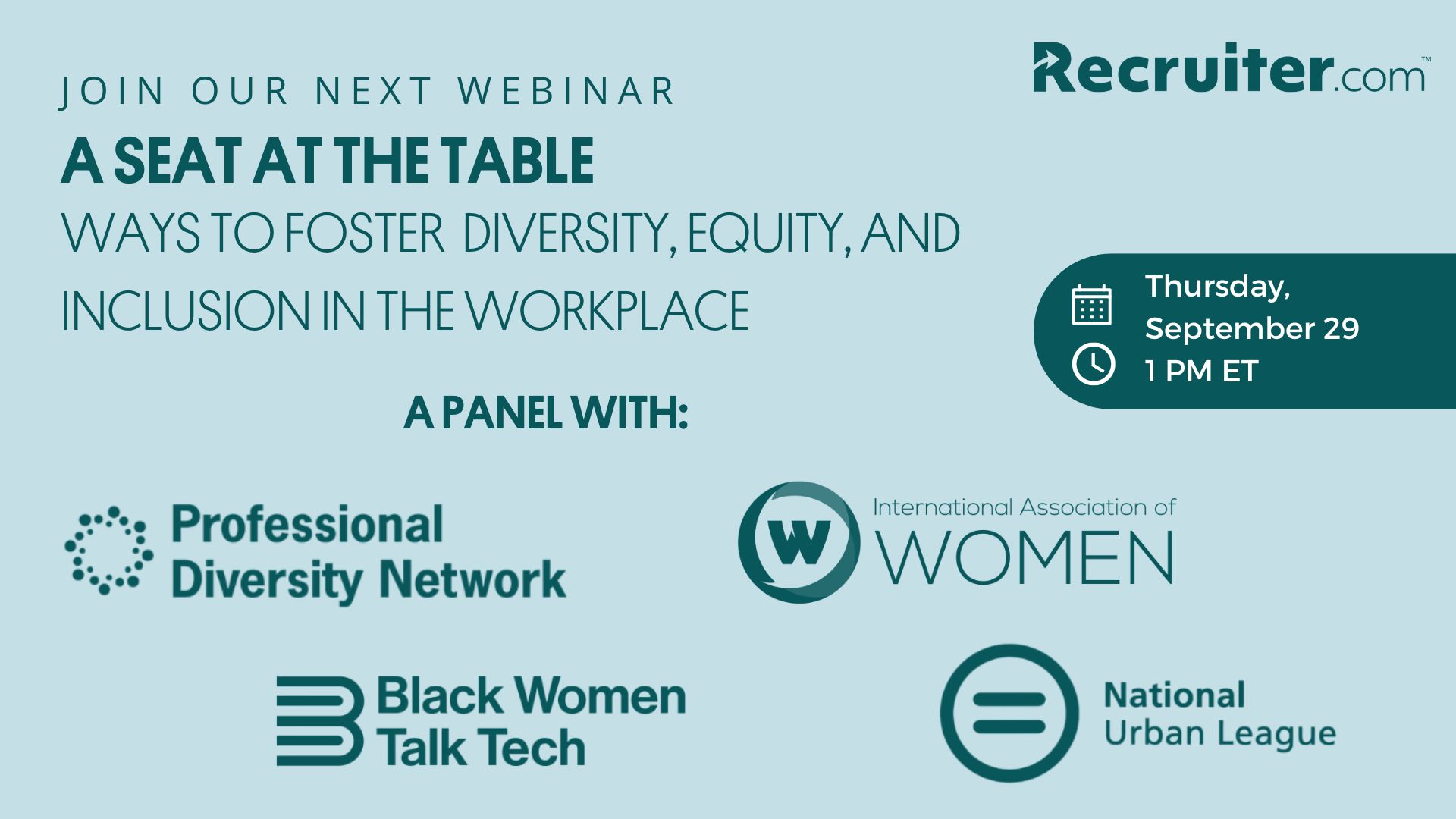 Webinar: A Seat at the Table: Ways to Foster DEI in the Workplace
Date: Thursday, September, 29th at 1 pm EST
Register: https://lnkd.in/gxqgbncq