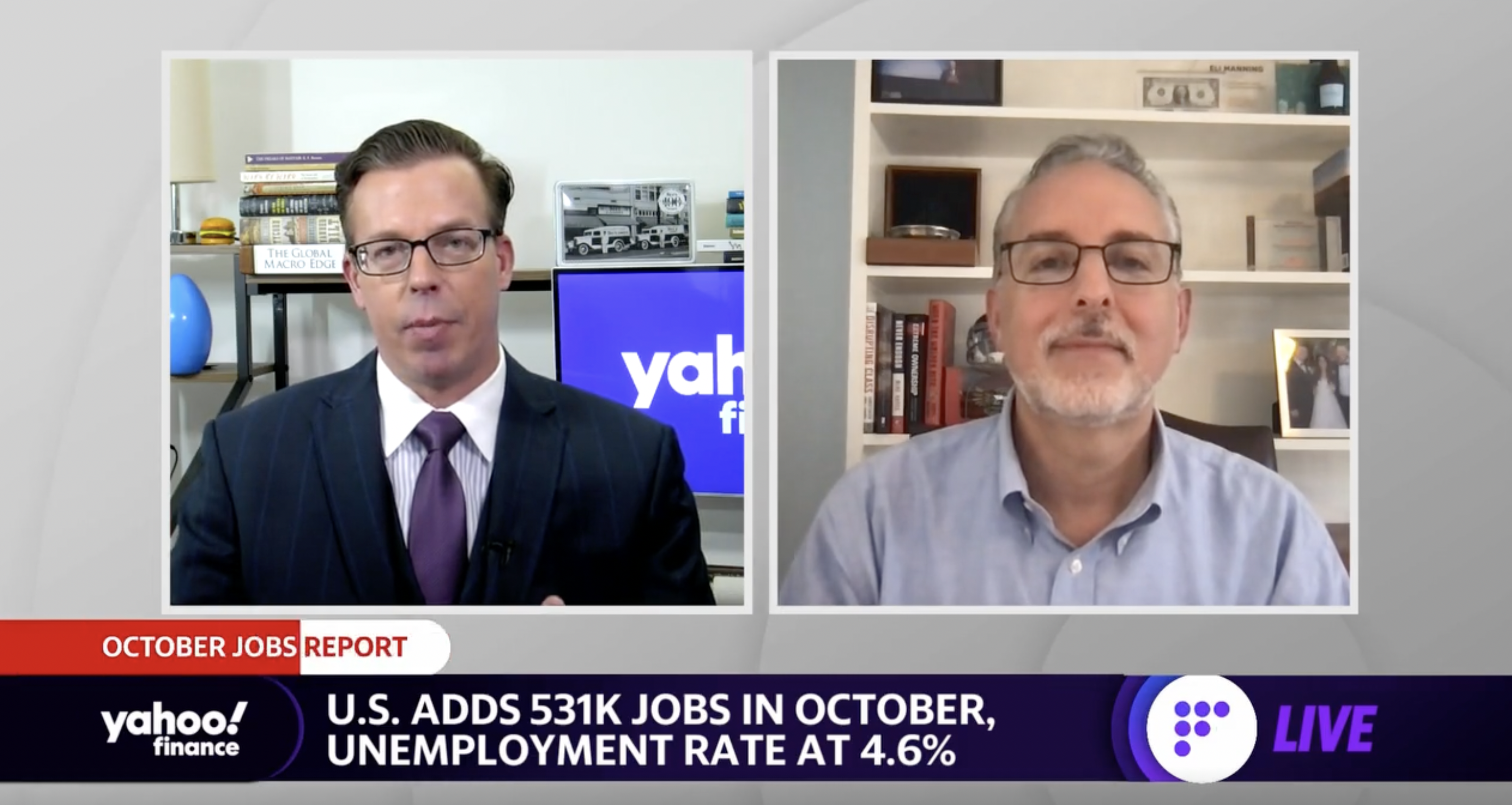 Recruiter.com's CEO Evan Sohn appeared on Yahoo Finance on November 5th, following the release of the October Job Report.
Sohn stated that even though he was elated to see the addition of 531 thousand jobs - we are still behind where we were at this time last year. "The disappointing thing for us is that if you look back a year ago, October 2020, here we are, no vaccines, masks, no covid pills and we added 638 thousand jobs", Sohn explained.
Sohn elaborated on the increase of backfill roles, which surpassed new roles for the first time this month (53%), according to Recruiter.com's October Recruiter Index.
"More roles we're being backfilled than were actually new jobs. That's gonna create this headwind that's being created by the Great Resignation," Sohn stated.
The full interview can be found here.