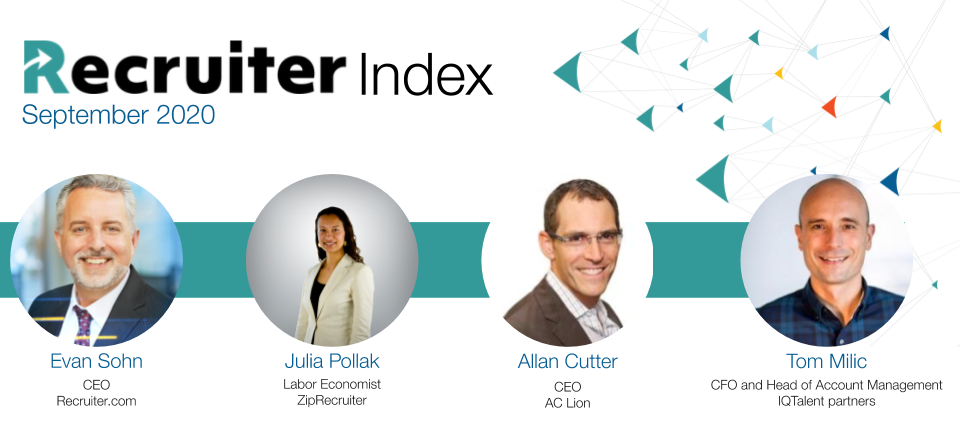 Recruiter.com CEO Evan Sohn once again returned to CNBC to present the results of our latest Recruiter Index® report. Watch the segment from CNBC's The Exchange with Kelly Evans.
Recruiter.com also hosted a special deep review and panel discussion of the report, discussing the state of hiring demand, talent market activity, and recruiter sentiment. Panelists include Julia Pollak, Labor Economist with ZipRecruiter; Allan Cutter, CEO of AC Lion; Tom Milic, CFO of IQ Talent; and Evan Sohn and Miles Jennings from Recruiter.com. Watch the webinar on demand below:
Watch for this month's Recruiter Index, as we continue to amplify the voice of the recruiting community and bring insights about the job market.