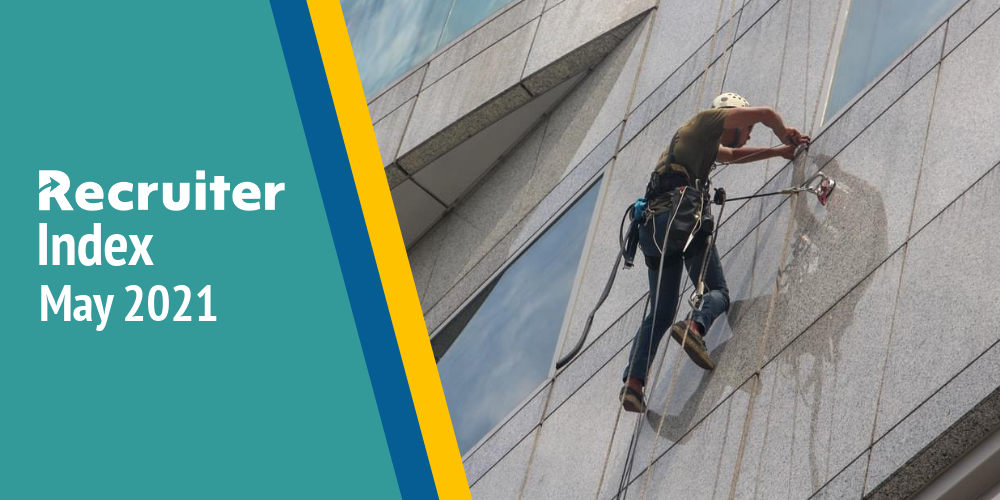 After falling to 3.7 in April, recruiter sentiment rebounded to 3.8 in May, tying with March for the highest sentiment score in the history of the Recruiter Index®, our monthly poll of Recruiter.com's network of more than 28,500 independent recruiters and talent acquisition specialists. Average workload per recruiter is also up 27 percent over May of 2020.
Help us predict the future of the job market. Take the June 2021 Recruiter Recruiter Index® survey now.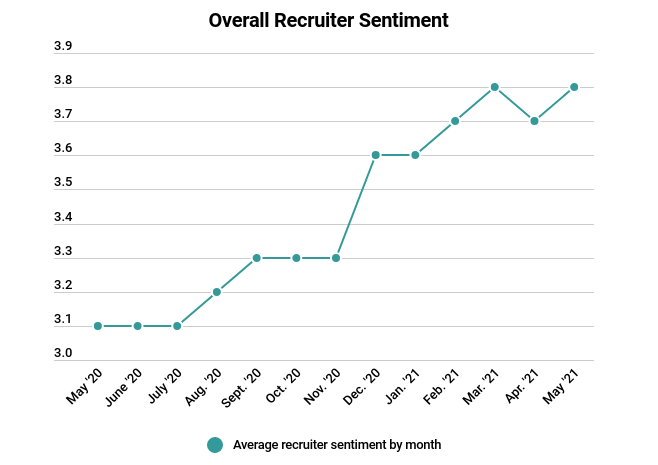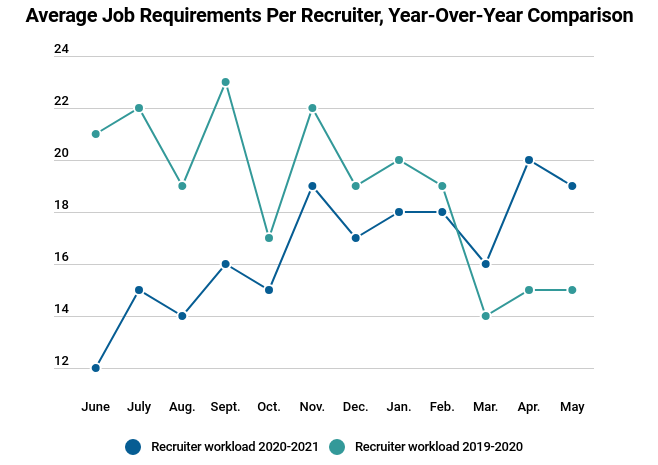 That said, the talent shortage is real. Candidate sentiment fell from 3.6 in April to 3.4 in May, indicating candidates are less interested in new job opportunities, and 45 percent of recruiters said the average number of applicants per role has decreased since April.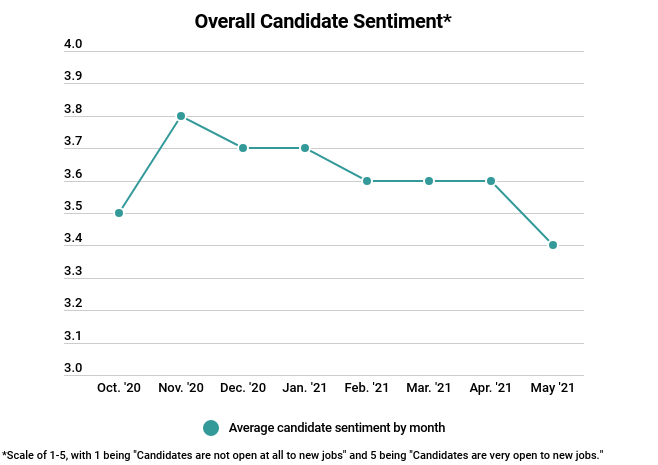 Candidate sentiment often falls when unemployment falls: When unemployed candidates find new jobs, they stop looking. But there may be other factors at work, too, like a mismatch between the jobs on offer and the skills candidates have. Candidates may also simply be unhappy with the jobs currently available, which might explain why 42 percent of recruiters say employers have increased salaries since April: Employers are ready to pay top dollar for talent in this paradoxically tight market. More employers are also turning to recruiters for hiring help, as evidenced by the fact that the recruiting/staffing industry is now one of the top 10 industries seeing the most hiring activity right now.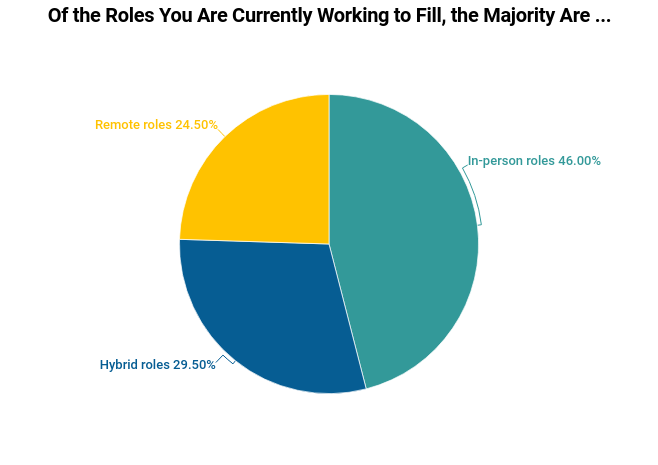 Once touted as the future of work, hybrid roles may already be falling out of favor: The share of recruiters who said most of their open roles were hybrid roles declined from 37 percent in April to 29.5 percent in May. Meanwhile, the share of recruiters primarily hiring for in-person roles rose from 42 percent to 46 percent, and the share of recruiters primarily hiring for purely remote roles rose from 21 percent to 24.5 percent. It could be that hybrid work arrangements are proving to be too much of a headache to implement. They may also be obsolete now that pandemic-imposed occupancy limits are being lifted. Or it could be that candidates are taking an all-or-nothing approach to remote work.
For more results from the latest Recruiter Index® survey, download the full report here.