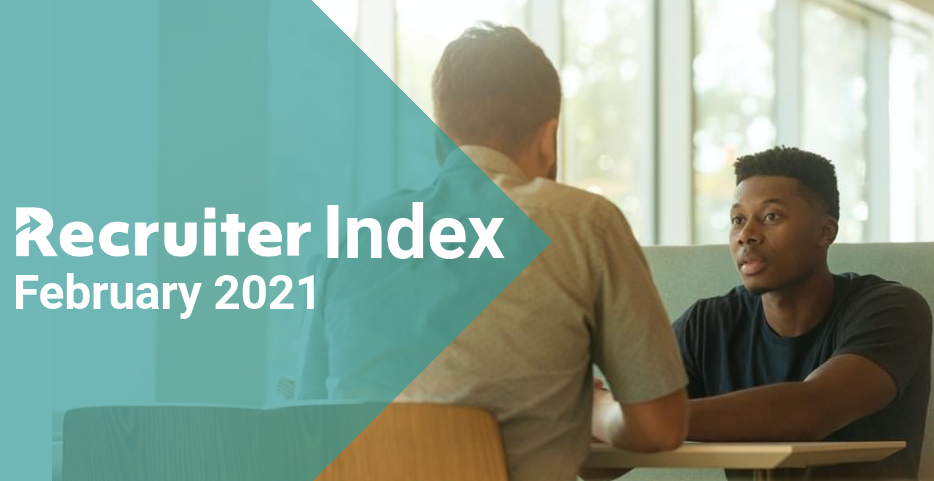 Recruiter optimism about the job market has hit its highest point since April 2020 according to the latest Recruiter Index® survey, a monthly poll of Recruiter.com's network of more than 28,000 independent recruiters and talent acquisition specialists.
Overall recruiter sentiment hit 3.7 out of 5 for the month of February 2021, inching upward after a couple months of stasis. Only 17.2 percent of recruiters said COVID-19 had a "significant effect" on their hiring efforts in February, a new low and a good sign for the months to come. The majority of recruiters expect their job requirement loads to improve over the next 30 and 90 days, and very few foresee downturns in activity on the immediate horizon.
Download your copy of the Recruiter Index® here, and check out the infographic below for more highlights.