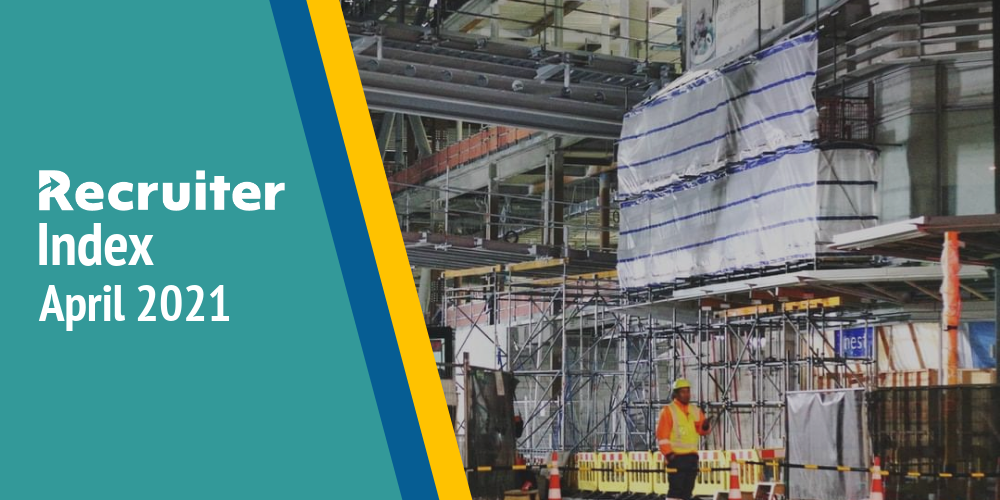 While recruiters say April's job market was on par with March's, their optimism fell slightly last month according to the April 2021 Recruiter Index®, a monthly poll of Recruiter.com's network of more than 28,000 independent recruiters and talent acquisition specialists.
Help us predict the future of the job market. Take the May 2021 Recruiter Recruiter Index® survey now.
Most recruiters (60.1 percent) said the job market got warmer during April, but overall recruiter sentiment declined from 3.8 in March to 3.7 in April.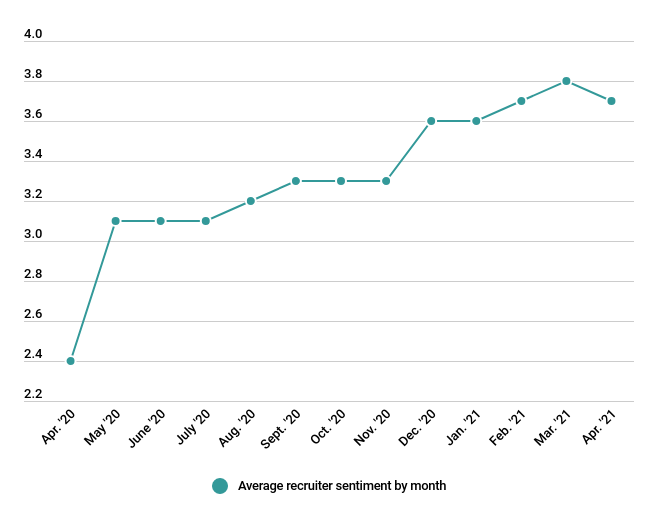 Why would recruiter sentiment decline in a hot job market? One possible explanation lies in the kinds of jobs recruiters are working on now.
Average workloads hit an all-time Recruiter Index® high in April at 20 open roles per recruiter, an increase of 33 percent over April of last year. And most of those open roles were in-person or hybrid roles, with only 20.8 percent of recruiters reporting the majority of the roles they're working on are remote.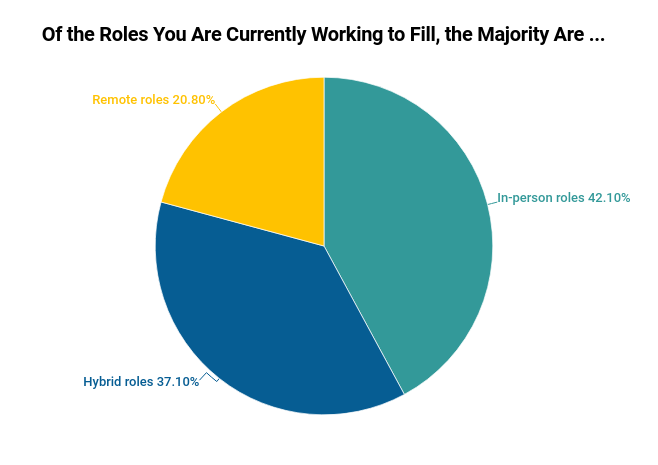 Over the last year, Recruiters have grown accustomed to filling remote roles, which allow them to cast wide nets and find the right talent no matter where they might be. As more roles shift to hybrid and in-person arrangements, however, candidate pools start to narrow. That makes it significantly harder for recruiters to fill their open roles — and it may explain the small decline in sentiment.
As the landscape of available jobs changes, so do candidates' priorities. The share of candidates seeking remote work opportunities above all else declined from 29.6 percent in March to 23.1 percent in April. Compensation is now candidates' top priority by a 9 percent margin.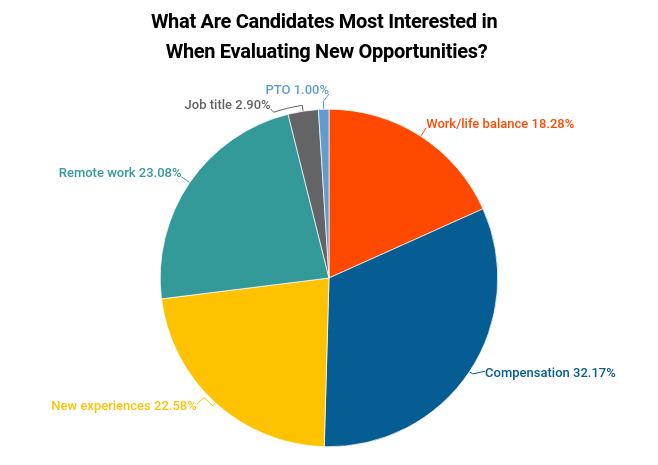 In April, recruiters named IT/software engineering, medical/healthcare, sales, skilled trades, logistics, and customer service/retail as the fields with the most hiring activity. Looking ahead, recruiters in accounting/auditing, financial services, and medical/healthcare are the most optimistic about growth in their verticals over the coming months.
Download the full Recruiter Index® survey here, and see the infographic below for more highlights.