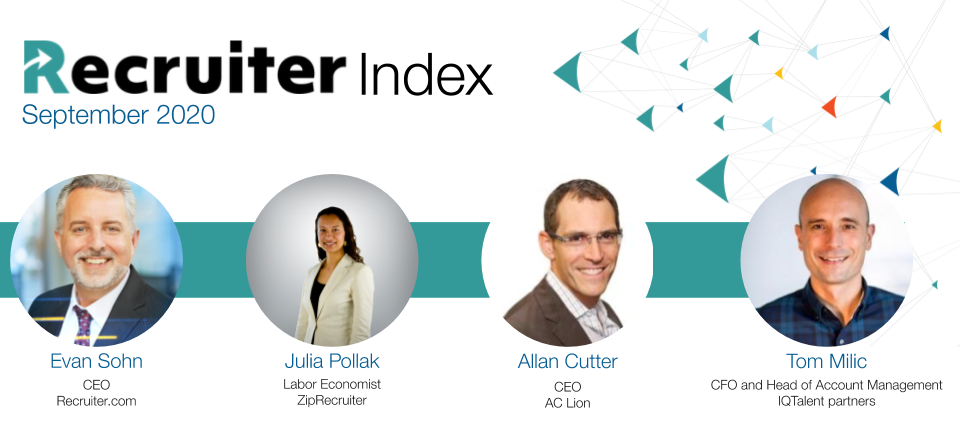 Join Recruiter.com this Thursday, October 1, for two exciting events!
First, at 1:00 p.m. EST, Recruiter.com CEO Evan Sohn will once again return to CNBC to present the results of our latest Recruiter Index® report.
Then, at 4:30 EST, Recruiter.com will be hosting a special deep review and panel discussion of the report. RSVP now to attend and learn more about the state of hiring demand, talent market activity, and recruiter sentiment today!
Our panelists include Julia Pollak, Labor Economist with ZipRecruiter; Allan Cutter, CEO of AC Lion; and Tom Milic, CFO of IQ Talent. We're excited to amplify the voices of the recruiting community during these incredible times.