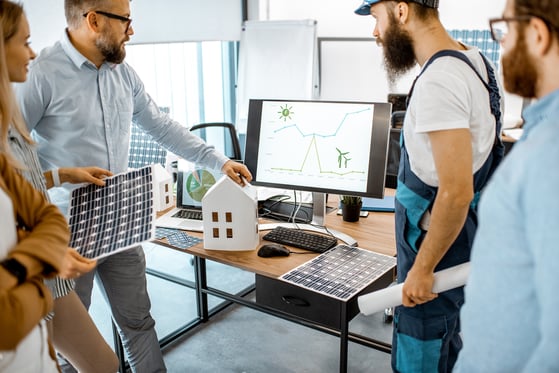 Client: An integrated residential and business energy company greatly expanding its reach through a series of acquisitions.
Talent Demand: The client was transitioning from a primarily regional entity to a national player, amplifying its geographical reach and service offerings through a series of acquisitions. As the company expanded its operations, it needed to source a wider variety of talent across numerous locations around the country.
Types of Positions: As the energy company completed its acquisitions, it established brand new divisions of its business requiring entirely new skill sets. The client needed a recruiting strategy that would allow it to easily source and hire everything from salespeople to business analysts and much more.
Recruiting Solution: By partnering with Recruiter.com, the client gained access to a nationwide network of 25,000 independent recruiters, each with their own specialty. This allowed the client to fill a variety of roles across numerous locations through one centralized platform.
Result: Recruiter.com served as a one-stop-shop for the client's varied recruiting needs. Regardless of the skill sets the client sought or the location of the role, the client could find a recruiter with the right industry and geographical specialization to source qualified talent.
A Single Solution for Talent
Traditional recruiting firms specialize in one or a handful of industries. The client, however, had a broad range of hiring needs. The client's multiple acquisitions created new departments, each requiring its own particular skill set. A traditional recruiting firm may have been able to help the client find some of the talent it needed, but likely not all of the talent.
Recruiter.com brings together a network of independent recruiters from around the country, and each recruiter brings their own expertise to the table. The client could source talent for any role through Recruiter.com, rather than contracting multiple recruiting firms to cover all of its talent needs.
----
If you need a hiring solution capable of sourcing talent across a wide range of fields, Recruiter.com has the expertise to deliver exceptional recruiting service.